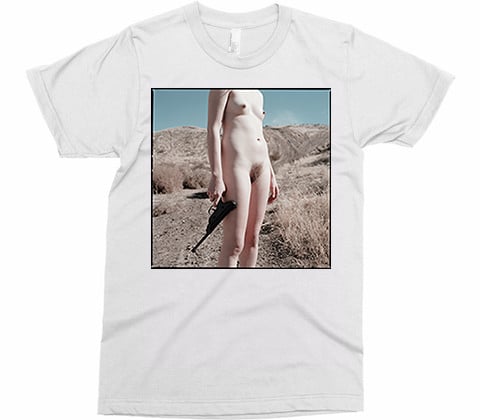 This image i shot on a hasselblad back in riverside, ca in 2009. I wanted to print the image to sell and hopefully make a profit like anyone else in our capitalist society. After i reached out to CustomInk.com to print the shirts, i was told the image was too "sexually explicit" for them to print for me. Not only did that anger and frustrate me, it got me thinking.
The image was created to fight against our patriarchal world system and put the power back in female hands. So, i'm going to donate ALL proceeds to UCASA, Utah Coalition Against Sexual Assault here in SLC, Ut. Shirts will be printed using Dye Sublimation Process on white men's cut Gilden brand t's.
I'm going to keep 2/3 or most of the printing costs that i'm paying out of pocket and donate the proceeds (as the shirts are priced more than their cost to produce). I promise to release this information to the public for transparency. In the order please specify what size you would like (all shirts will be in Men's style cut- send email for special requests).
Short/Limited run to only 20 garments being produced.